Our Mission
Our preschool program, commonly referred to in German as "kindergarten," or "Deutscher Kindergarten," welcomes children who already have strong German-language skills, as well as those whose parents have an interest in exposing their children to the German language and embracing our rich and diverse culture.
Portland Kinderschule strives to enrich the lives of children and their families through a German immersion cooperative preschool program. We promote German language ability, diversity and cultural awareness with the goal of creating confident, happy, bilingual children who are prepared to start kindergarten.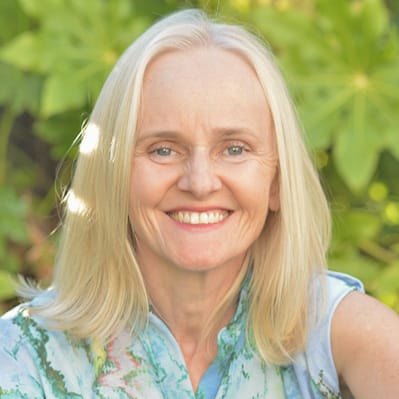 "You laugh, you cry, and you work harder than you ever thought you could. Sometimes you try to change the world and sometimes you try to just make it through the day. My heart is full of joy and my mind is packed with memories of children who have touched my life. Living my life with my eyes wide open and loving what I am doing feels like a blessing."
"I believe empathy is the key to social and emotional learning. Acknowledging and allowing all feelings, big and small, is what preschool should be all about. It is a crucial time to become comfortable amongst others and the stepping stone for future learning and happiness."
Our curriculum is based on the traditional Deutscher kindergarten. Our talented teachers support our four-hour schedule with a creative and flexible curriculum designed to meet the needs of each individual child within our multi-age setting. Each child is encouraged to grow at their own page and in their own way. In Portland Kinderschule's loving and caring environment, children learn to trust and open up to new experiences. During situational conflicts, children learn to strive toward compromises and recognize their own inner resources, therefore increasing their problem-solving skills and reducing their frustration level.
after graduation.
Non-German and German speakers alike are immersed into German culture and learn the language through repetition of our daily routines and songs, as well as through interactions with other children, parents, and teachers. Each child learns the language at their own pace, including through song and stories. First, the child comes to understand the meaning of the words, and once the child becomes more familiar with the language, they begin to speak more naturally. Many of our children go on to the Sophie Scholl Schule German-language program
Portland Kinderschule is a member of PCPO - Parent Child Preschools Organization which assists our school with administration, offers opportunities for parent education, allows Portland Kinderschule to connect with other cooperative preschools, and gives us an edge in staying on top of educational trends.